An interesting 2019 so far: Stock markets have hit new peaks; interest rates hit multi-year lows; the SF unemployment rate dropped to a historic low; Bay Area unicorn IPOs have rolled out one after the other; SF residential and office rents have ticked up; and SF median house and condo prices hit new peaks in Q2.
In the 2-4 unit market, as seen below, some of the market indicators were somewhat mixed, but overall, SF saw a strong spring market.
Though this report focuses primarily on San Francisco's 2-4 residential unit market, it will sometimes pull in data from other Bay Area counties to add further context.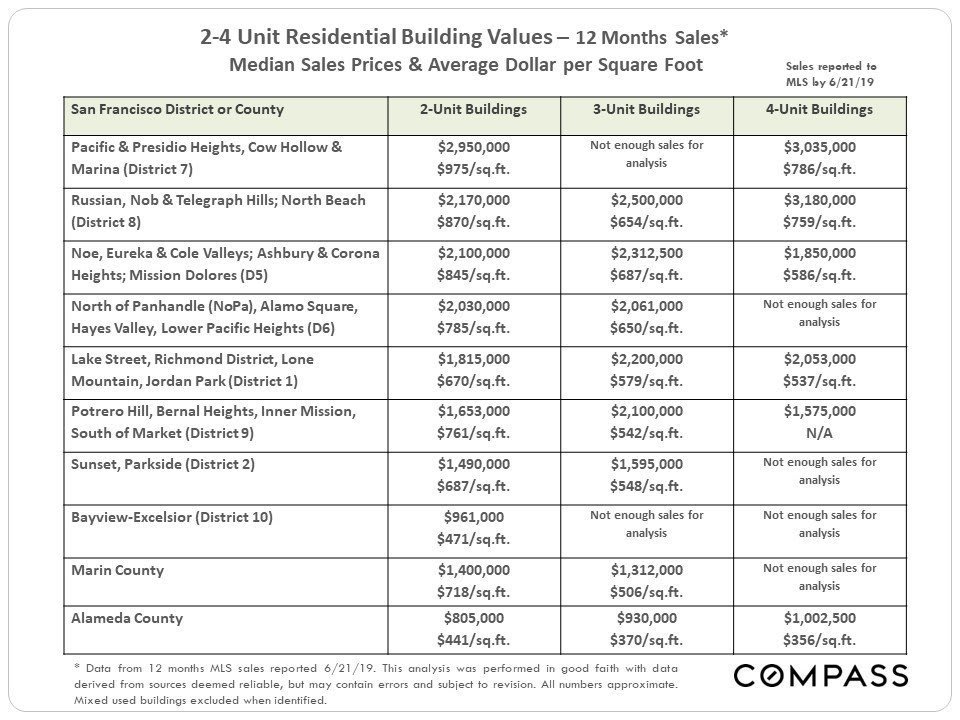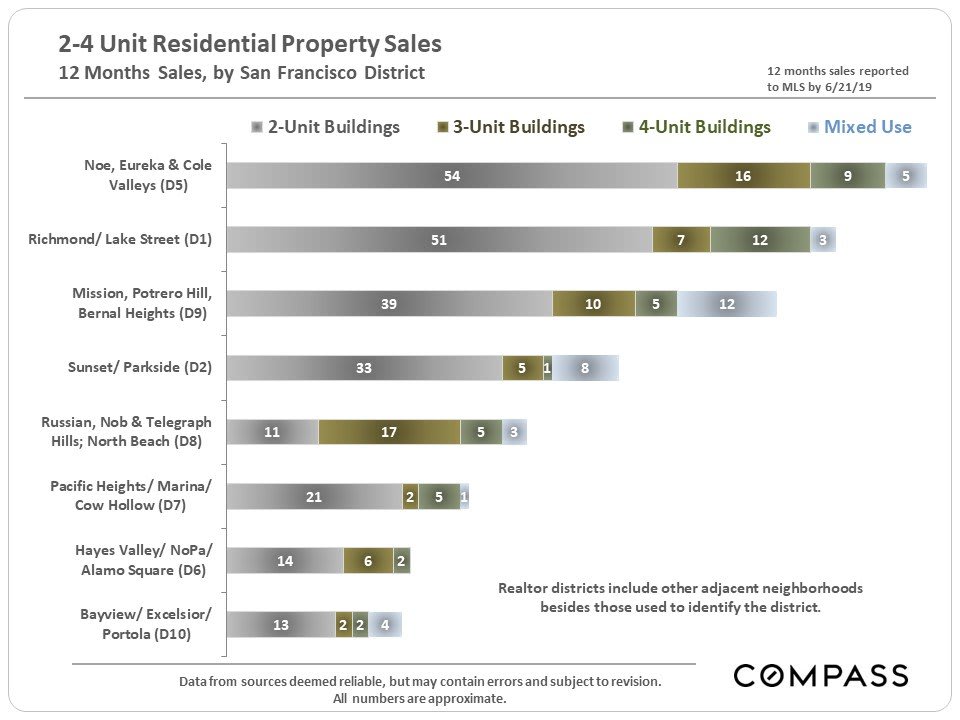 Sales Breakdown by Number of Units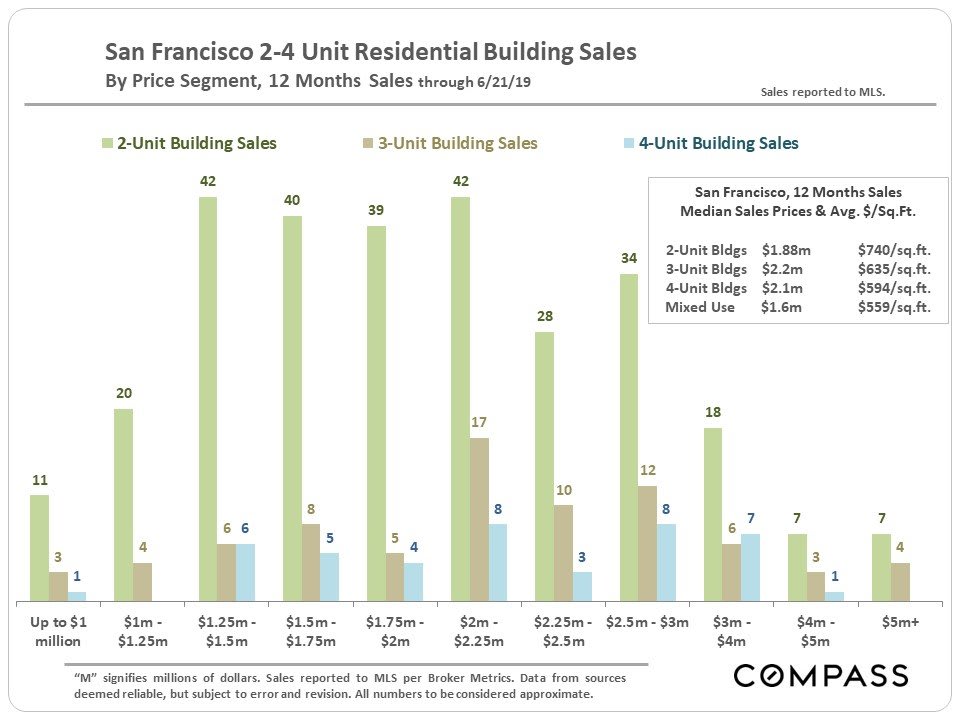 Sales Breakdown by Building Square Footage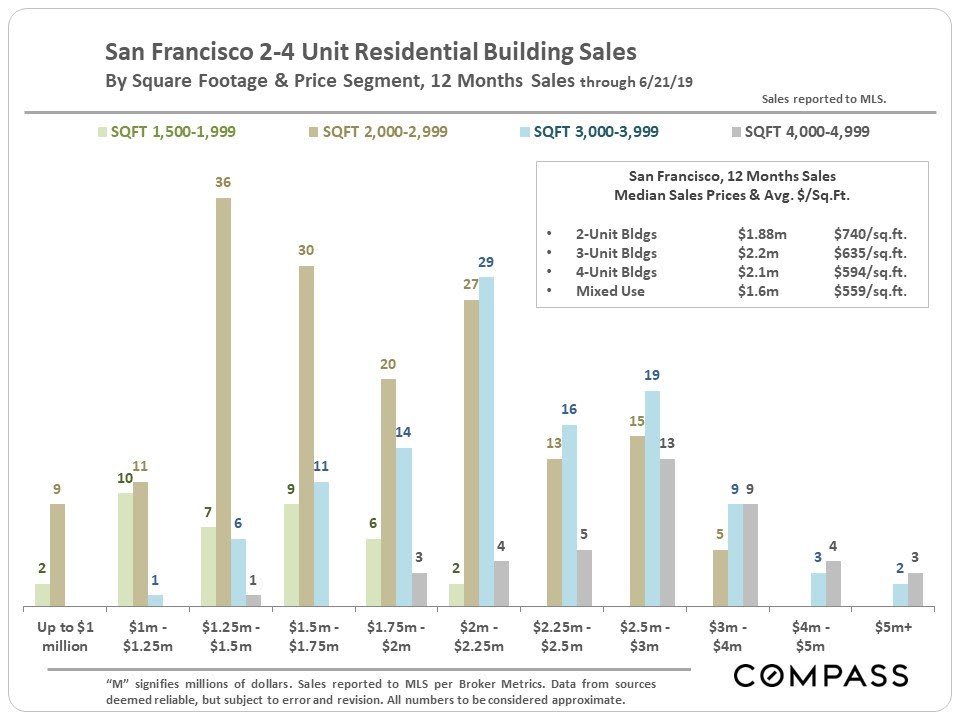 Annual Trends in Values
with Year-to-Date Updates
Partial year data should be considered preliminary until full year data is in.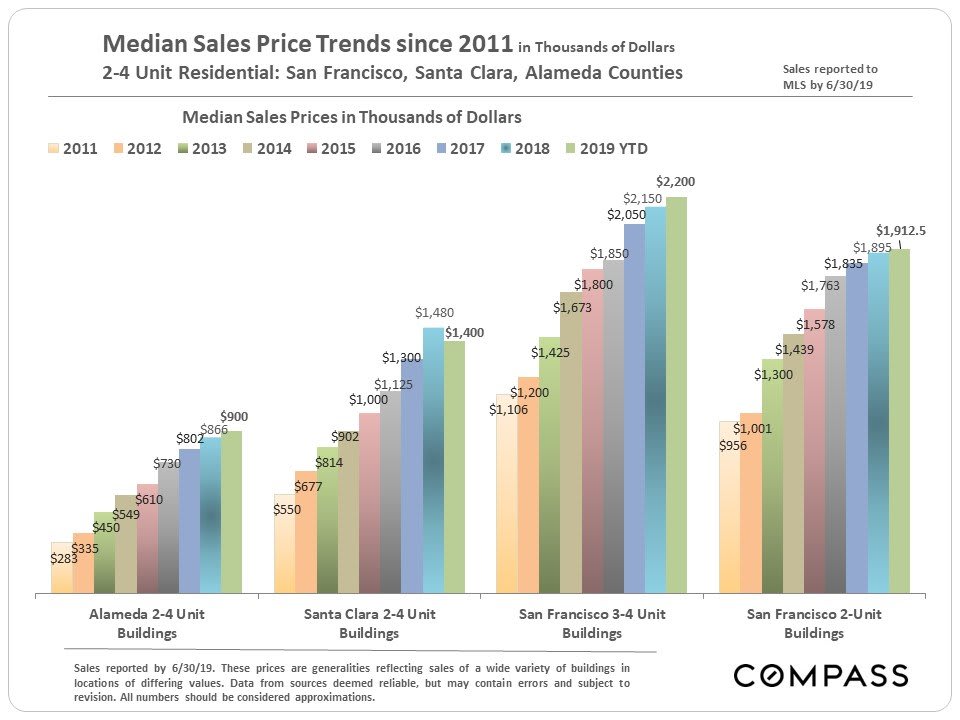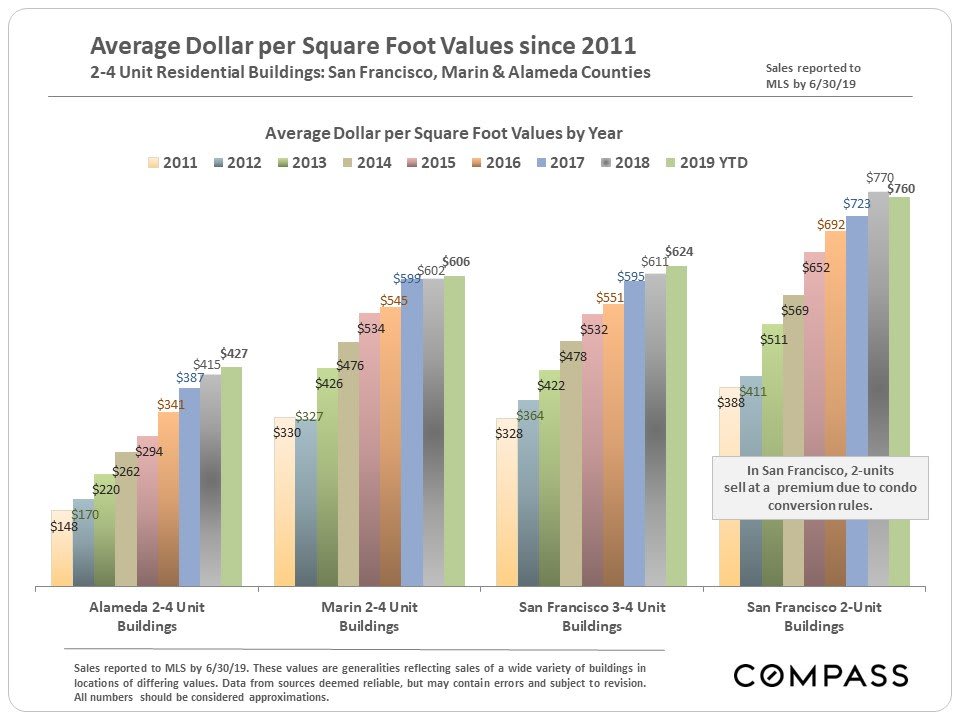 Legislative Update – New Limitations on Selling 3+ Unit Residential Buildings
SF has enacted a new law called the Community Opportunity to Purchase Act (COPA) impacting Sellers listing or selling buildings with 3+ residential units and lots zoned for 3+ units. It is designed to provide certain "Qualified Nonprofit Organizations" (QNOs) preemptive opportunities to purchase such properties. AS of 9/3/19, Sellers of such properties will have to provide formal notice to these organizations of their decision to sell before they solicit offers or place such properties on the market.
COPA applies to SF multi-family residential buildings on which (1) 3+ residential units exist, including mixed use properties; (2) lots on which 3+ residential units are under construction; and (3) vacant lots on which 3+ residential units could be built. By September 3, 2019, the Mayor's Office of Housing and Community Development plans to publish the list of QNOs and to issued rules pertinent to implementing COPA. Buyers and sellers having any questions should consult a qualified San Francisco real estate attorney. Your agent can provide you with a more detailed outline and list of FAQs which the SF Association of Realtors has created.
Selected Supply & Demand Statistics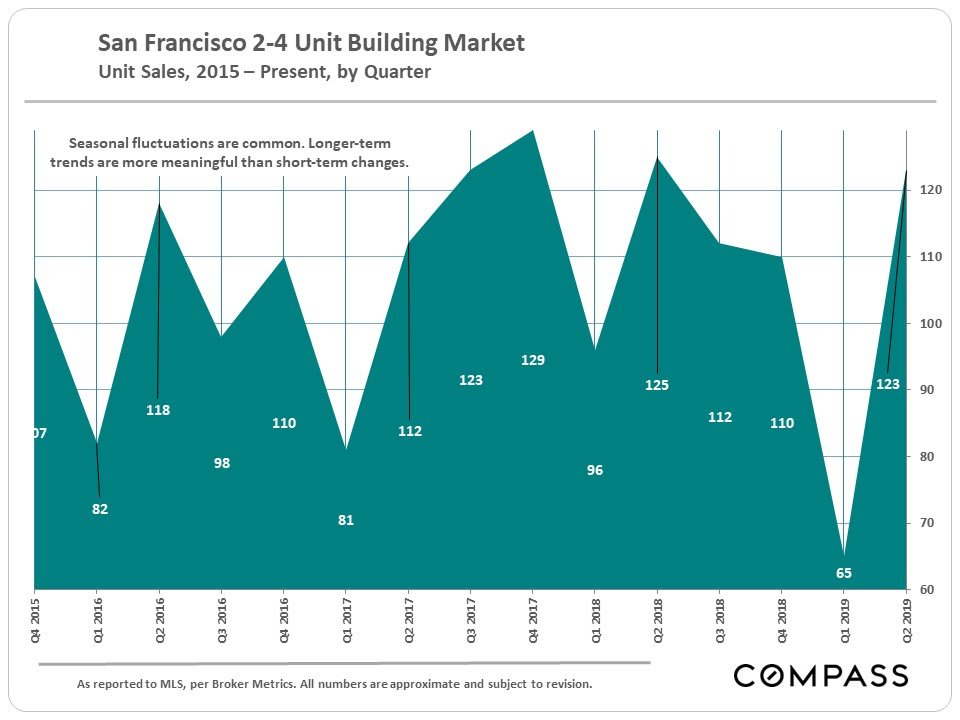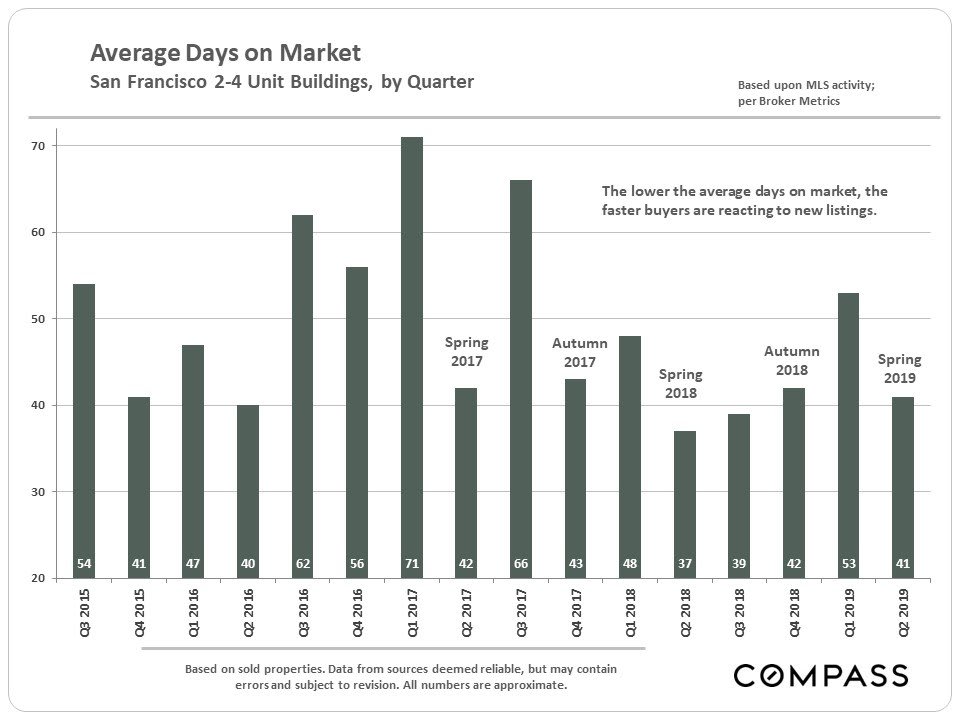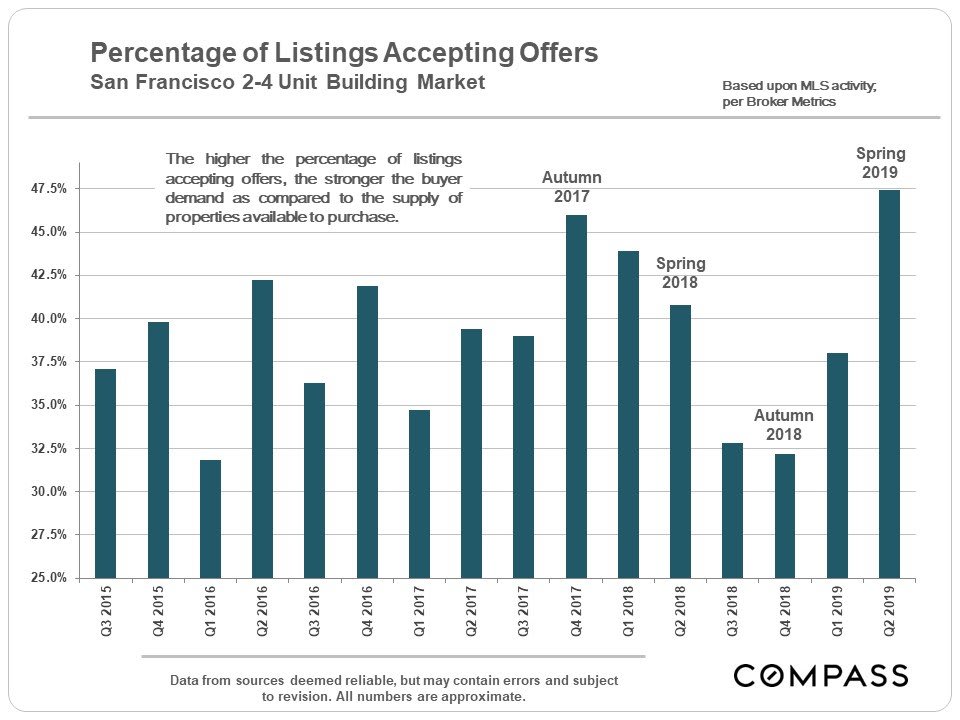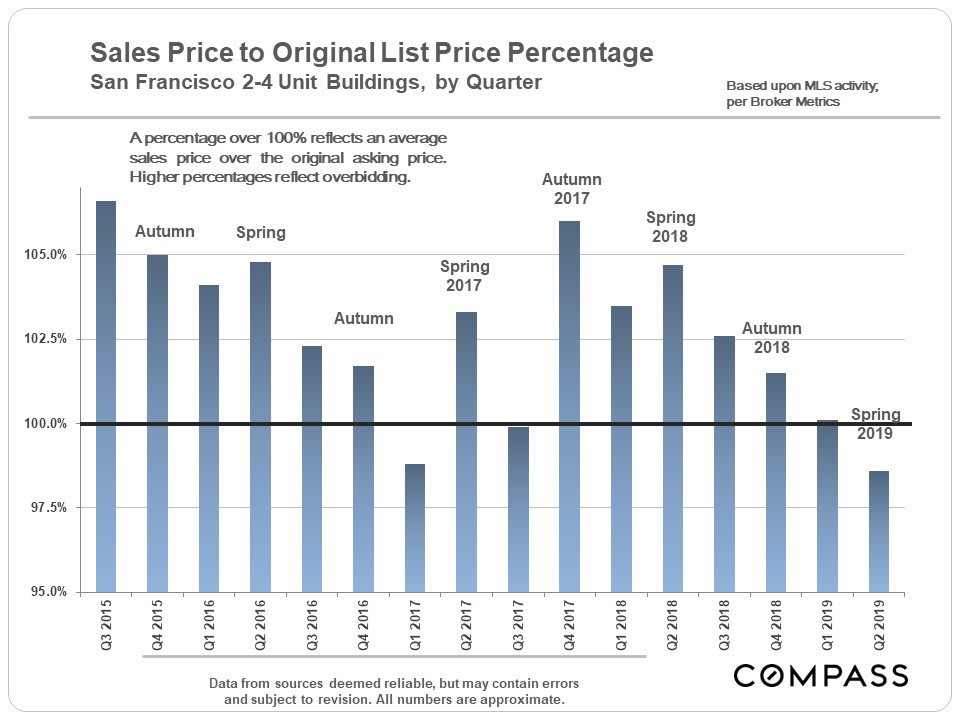 Average & Median Rent Rate Statistics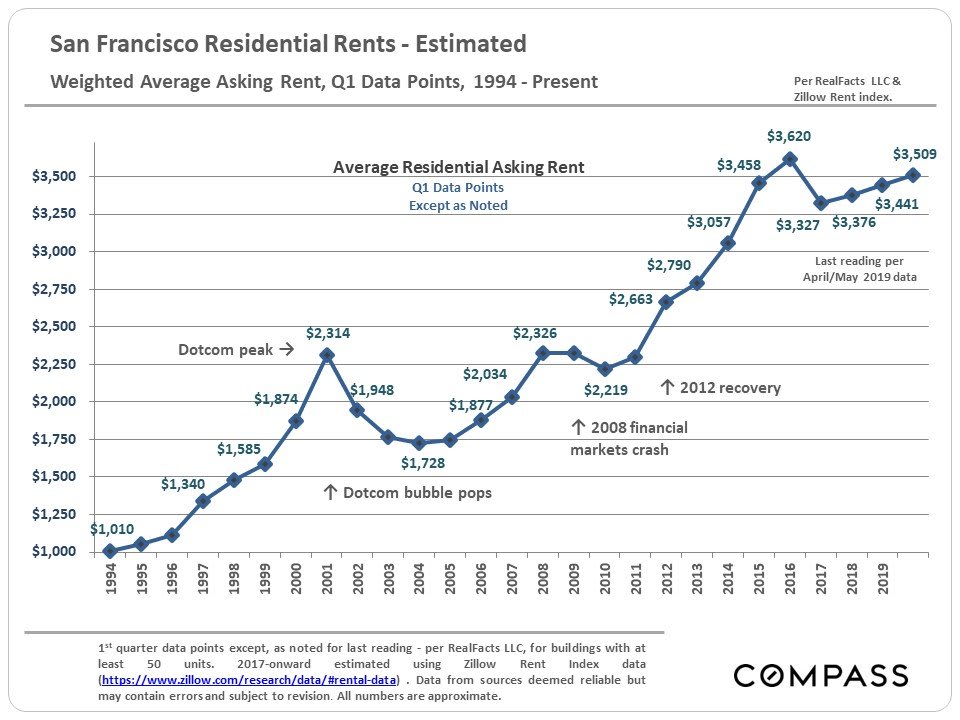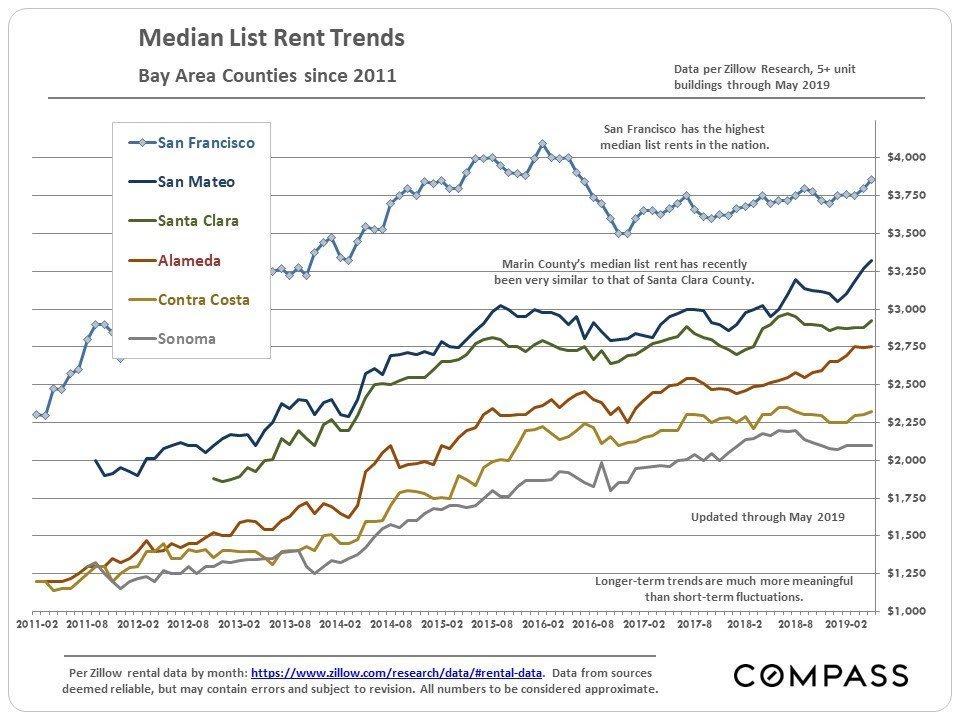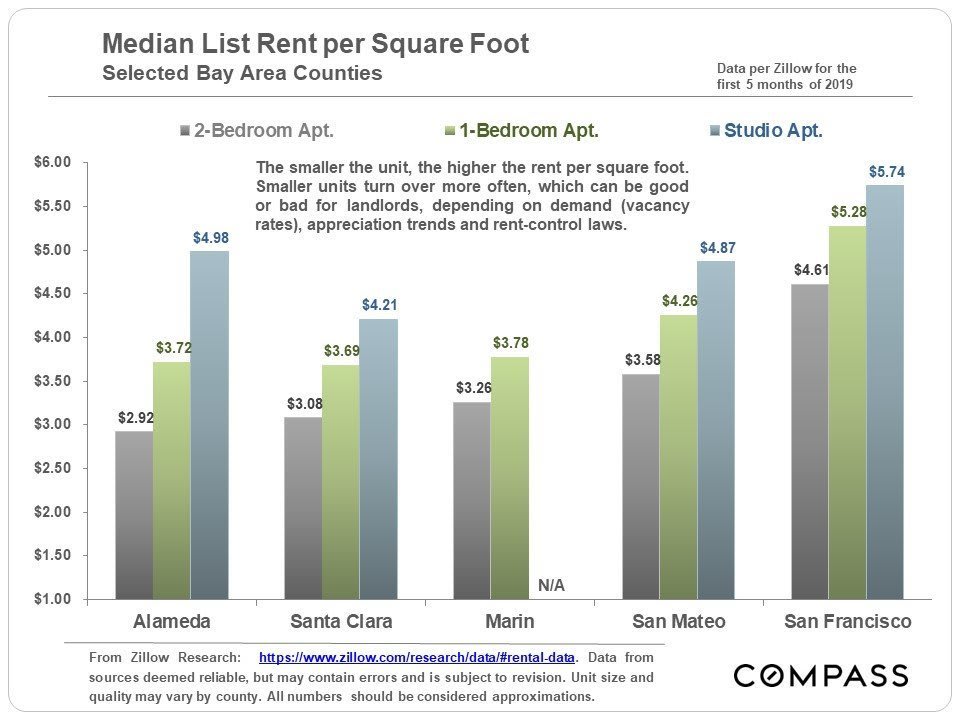 Long-Term Trends in Mortgage Interest Rates